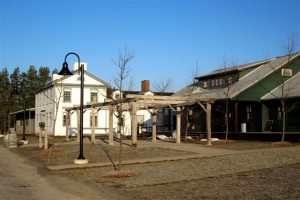 Scott Construction is truly a practitioner of the Construction Management delivery system. As your Construction Manager, Scott Construction Niagara Inc. brings to your project the benefits of its experience in General Construction in the form of astute design review, precision estimating and budgeting, optimal scheduling, intelligent value engineering, and meticulous management of the actual construction process. Scott Construction's clients regularly select our firm as their Construction Manager of choice for repeat engagements in clear testimony to our performance.
In addition to bringing professional knowledge and experience to every project, our innovative approach to project management saves time and money. Understanding the importance of efficiency and cost effectiveness in today's market, Scott Construction hand-selects a team of specialized consultants for each project on an as- needed basis. The consultants are task-specific in their duty and each lends his or her unique brand of experience to solving issues regarding your project.
The team approach to project development ensures you of:
Superior performance and reduced development time.
High quality results with guaranteed minimum price.
Maximum value for funds expended.
Project completion on time and within budget.
Full Service from commencement to occupancy.
Providing the best possible building solutions means offering a complete range of services, including design build capabilities. No matter how large or small the project is Scott Construction Niagara will manage the entire process from start to finish. We are fully equipped to assume complete responsibility for the development, zoning and construction process. This includes determining the proper program for the zoning and building design as well as strategic planning to address government issues. Scott Construction will be pleased to provide references on related projects and are available to supply a management package tailored to your needs.
When you contact us, ask about how this process might apply to your project!